Low carb and LCHF diet recipes
Low carb bread, pizza, pies, cake, desserts, ice cream and cheesecake are possible! These quick and easy low carb recipes are also suitable for LCHF, Low GI, 5:2, Dukan, paleo and intermittent fasting diets.

Free recipes

Receive 4 low carb / LCHF recipes FREE!

More ...
"Your recipe book does, I believe, make the difference between success and failure on a low-carb diet. I have a couple of favourites which I make over and over again, almost every week. "
J.T, South Africa
Healthy eating the low carb and low carb high fat way
Weight loss problems
Could food allergies, yeast overgrowth / candida, slow metabolism or low thyroid be your problem?
Low carb / LCHF Diet tips and support
"I love the Coronation chicken and Latkas. Most of the ingredients are available in South Africa (at the Spar), making it an awesome cookbook to use, for a change. "
Tracy K, South Africa
"I subscribe to your wonderful cookery book and love all your low carb recipes. Thank you for your prompt and helpful advice. I really do think you offer a wonderful service and life-line to many low carbers like myself. "
Trish D, UK
"I FINALLY understand the proper way to eat/lose weight, thanks to the info you have supplied on the net."
Mary M
"I admire every word you write! Thanks for being there for people like me who need help and support. You have done one helluva job lady! "
Louise S, South Africa
"Thank you for such a fantastic site. The wealth of information is marvelous and very interesting. Recently I had Gestational Diabetis and thanks to your site and the menu plans I was able to manage it easily and keep my blood levels safe. Many thanks on such an amazing site"
Erin M, Australia
"I love this site. All the information I need on beginning a low carb lifestyle. I love the way you make me want to try some things that I normally would bypass"
Francesca, USA
"Low Carb is Easy.com is an easy site to navigate. It has a lot of helpful info for low carbers. There is an e-Cookbook which looks really good."
Carblife.com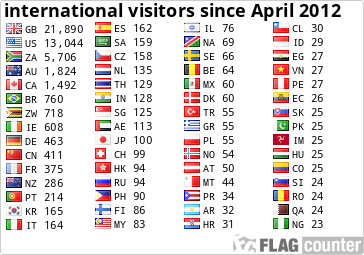 New and news
Not losing weight?
Diets don't work for you? Diet plateau? Get a
personal action plan
based on the latest research
Free resources
Complete our puzzle & get the Low Carb is Easy sugar / artificial sweetener converter.

Contains conversions for granular, tablet and liquid sweeteners in metric, imperial and volume measures ...
Get in touch
Reviews
"Great site, all the infomation i need to start my low carb diet. I have saved you to fav and will sure be visiting often. A great big THANK YOU"
Louise, S Wales
"Your website and newsletters and menus etc have given me another 50% of motivation."
Jenny L., New Zealand