Low carb diets made easy
An experienced low carber's site dedicated to helping you get up to speed quickly on the science behind weight loss diets, why you should consider a low carb diet, planning low carb menus and cooking the low carb way.
Here you'll find all the recipes, menu plans and guides that you need to make your low carb diet successful.
The Low Carb is Easy Cookbook
Low carb bread, pizza, pies, cake, desserts, ice cream and cheesecake are possible! These quick and easy low carb recipes are also suitable for low carb high fat (LCHF), Atkins, low glycemic index (GI), low glycemic load (GL), 5:2, Dukan, paleo and intermittent fasting (IF) diets.
| | |
| --- | --- |
| | The Low Carb is Easy Cookbook can be used in both conventional cookbook and 'recipe software' mode. Interactive online features include the ability to personalise your own ingredients and quantities, modify and create your own recipes, and access the saved recipes from anywhere in the world. |
"Your recipe book does, I believe, make the difference between success and failure on a low-carb diet. I have a couple of favourites which I make over and over again, almost every week."
J.T, South Africa
Low carb guides
Why You Should Consider a Low Carb or Low GI Diet
Easy Guide to Low Carb, Low GI and Low GL Diets
| | |
| --- | --- |
| | A quick and easy guide to all you need to know about how low carb, low GI and low GL diets differ from the conventional low calorie/low fat diet and the science behind them, how to choose the best diet for you, how to do your chosen diet and tips for getting started. |
About low carb, the science behind it, and what to eat
Reviews
Here are a few examples of what our visitors and customers say about us...
"Great site, all the infomation i need to start my low carb diet. I have saved you to fav and will sure be visiting often. A great big THANK YOU"
Louise, S Wales
"I love the Coronation chicken and Latkas. Most of the ingredients are available in South Africa (at the Spar), making it an awesome cookbook to use, for a change."
Tracy K, South Africa
"I subscribe to your wonderful cookery book and love all your low carb recipes. Thank you for your prompt and helpful advice. I really do think you offer a wonderful service and life-line to many low carbers like myself."
Trish D, UK
"I FINALLY understand the proper way to eat/lose weight, thanks to the info you have supplied on the net."
Mary M
"I admire every word you write! Thanks for being there for people like me who need help and support. You have done one helluva job lady!"
Louise S, South Africa
"Thank you for such a fantastic site. The wealth of information is marvelous and very interesting. Recently I had Gestational Diabetis and thanks to your site and the menu plans I was able to manage it easily and keep my blood levels safe. Many thanks on such an amazing site"
Erin M, Australia
"I love this site. All the information I need on beginning a low carb lifestyle. I love the way you make me want to try some things that I normally would bypass"
Francesca, USA
"Low Carb is Easy.com is an easy site to navigate. It has a lot of helpful info for low carbers. There is an e-Cookbook which looks really good."
Carblife.com
Where to go next?
---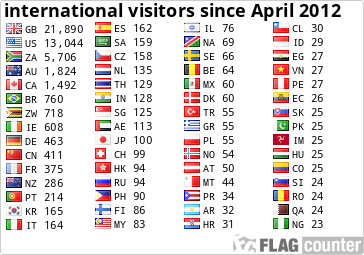 visitors since January 2003
---
Translate this site:

Deutsch |
Español |
Français |
Italiano |
Português